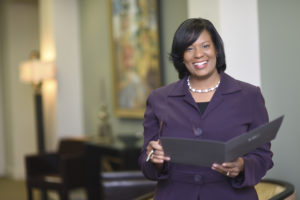 Hill Hill Carter is dedicated to attracting, retaining and promoting lawyers and staff from diverse backgrounds. We are committed to creating a work environment that values each individual's contributions to our community. We believe we must work together to respect the different backgrounds, perspectives and experiences of people at the firm and to support our colleagues to enable them to develop to their full potential. These values are the foundation of our firm and strengthen our ability to work together as a team so we can provide our clients with the best legal services available.
Hill Hill Carter is committed to promoting the diversity of our community. This commitment stems naturally from the values that shape our firm. To continue to flourish, our firm strives to recruit and develop the best talent from all backgrounds. Our ability to respond to the needs of our clients in an increasingly open and global environment requires that the members of our community have a broad range of skills and experiences. The firm's commitment to diversity furthers these goals.
The members of Hill Hill Carter regularly attend diversity conferences and summits providing an excellent opportunity to not only participate and teach on various legal topics, but to build new relationships nationwide with firms and corporations that are like-minded in our desire to promote diversity in the legal community.